Before buying the guns make some strategies about the gun and prepare some questions in your mind about the gun from the gun owner. Firstly decide that what kind of gun is most valuable for you? How to buy gun via internet or from gun show? What is the affordable prices rate for a gun which you want to purchase? What is quality of gun you want? Etc. These are some questions which are most important before purchasing the gun. If you are a professional hunter than you have opportunity to buy a used firearm to cut down on cost because it is very complicated to buy the right and fresh used gun with affordable prices. Therefore, you can buy the right and fresh gun for you with experience and smartness.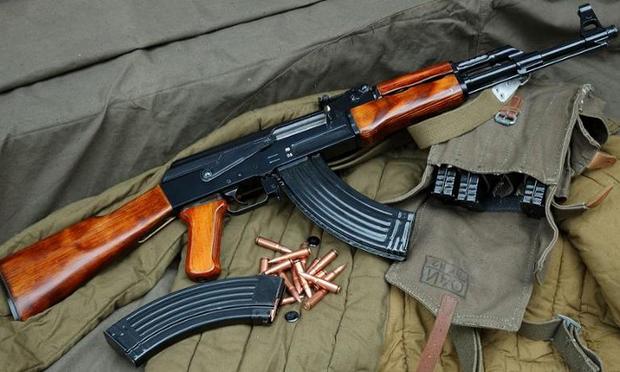 You should examine the gun properly
These are most important steps of buying a used gun.
Check the any signs of damage or wear:  if there are any signs of damage or wear are visible at the gun, it will drop the price, and often it does not affect the function of the gun. You should only focus to look for things that can influence the gun's operations like as a non functioning slide release, adjustable sights that won't be adjusted and damage to the bolt etc. check out it properly.
Check the cylinder gap: check out it properly that is anything loose? See it properly if the screws are missing or damage. If you found this problem then check out its originality and ask questions form dealer about it. You can check the cylinder gap. You should not purchase if it exceed .010", and .006" that is best. Raise the gun to turn the cylinder for every chamber, lines up with the barrel and in turn. The cylinder gap of the gun should also remain constant and it should not slide back and forth appreciably on the cylinder pin. This is called by end play and it normally can be increased with its use.
Is there any modifications to the gun are presents? Has the trigger been swapped out or the replaced of the stock? If you have found any modifications make the firearm are desirable or not? By founding such problem with the firearms, you should not be willing to pay more money for that.
Check the size of gun: Before buying gun make sure that the size, angle and shape of the gun should fit your hand. Your eyes should be looking directly on the barrel after bringing the gun to your eye level.
External length of the barrel: You should observe the external length of the barrel carefully to check that looks so straight and no slight bulges. You should not try to purchase that the barrel cylinder of a revolver has been bulged. Pay attention toward the crown of the muzzle because it should not be dinged.
Try to dry fire if permitted: you can dry fire the gun a few time with the permission of dealer. Operate the gun as you would use it. Stickiness or trigger trouble can make itself recognized quite fast. You can rack the slide for some time by ejecting the magazine.
Do well searching before buying used gun
If you have decided to buy the gun through online process or form a person, but before purchasing do some well researched about the gun owner. If you are buying gun from a person to whom you know better than it is best approach.
You can visit the online marketplaces:  there are number of reliable marketplaces for buying gun is available. You can buy easily form it but one thing will create problem for you because there you cannot rely on the gun or owner, you should have just rely on images and descriptions. Before taking important step of purchasing a gun, you should research the most reliable and trustworthiness marketplace itself. You can check the previous sales of seller, their rating and customer feedback given at the site before buying to check its reliability.
Visit the gun show:  these are the best for varieties of gun show are located in every area. You can check the gun properly and ask about any question about firearm form the expert person in the gun show. Thus gun shows buying normally are made on desire, but try to take some information about it and use some common sense for buying the used gun.
Online searching: When you found any gun which you have liked, but there is problem that you don't know about it properly that who is its manufacturers? Is it foreign made gun or not? You don't know how much you should pay for it, how many were made? There is very simple step to judge it via simple web search on most firearms via internet.
You can ask question: You can do question such how much was it used? Who was the previous owner of the gun? How old is it? And does it contain the past of malfunctions? you can know about all its functionality by asking questions, company dealer would be tell you about all information related to the gun.
Conclusion
Seller want as much as he can get and you want to pay as less as you can, it is the main problem of every dealing. But before buying you should do some well researched about it. You can negotiate a price with seller after pointing out the flaw in the gun if he is agreed. It is only possible, when you have great knowledge of the gun. Usually, people want to purchase used gun for saving money or acquire a model no longer in production. When you are deciding to buy a used gun, firstly you may need to describe the mission of the gun that why you are purchasing gun? For hunting, targeting and shooting etc.